Restoration of car 144
Page 3
Car 144, a 1966 Phaeton is undergoing a complete restoration in 2001
by its owner, Fred Johnson in New Jersey. Below are documented more
parts of his undertaking. We thank him for sharing! Feel free to contact Fred
if you have any questions about his restoration.
SCROLL DOWN - SEVERAL TOPICS ARE ADDRESSED IN THIS RESTORATION
Click here to return to Page 2 of this restoration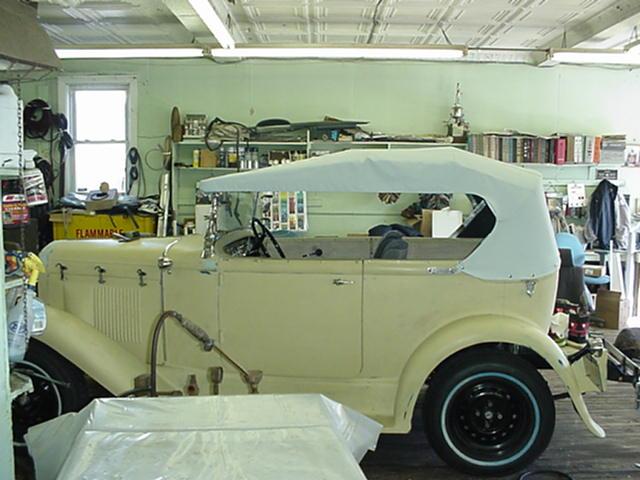 Side view of the newly constructed top.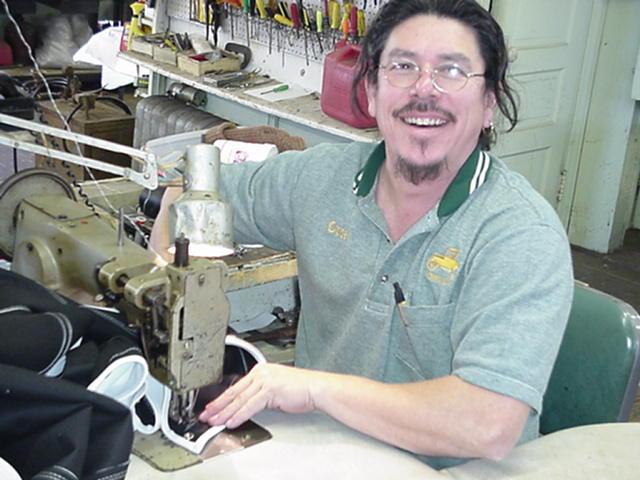 . The top is being sewed by an expert. His name is Oscar and the shop doing the top and upholstery is called Asbury Auto Tops, Asbury Park, NJ.

A view of the pads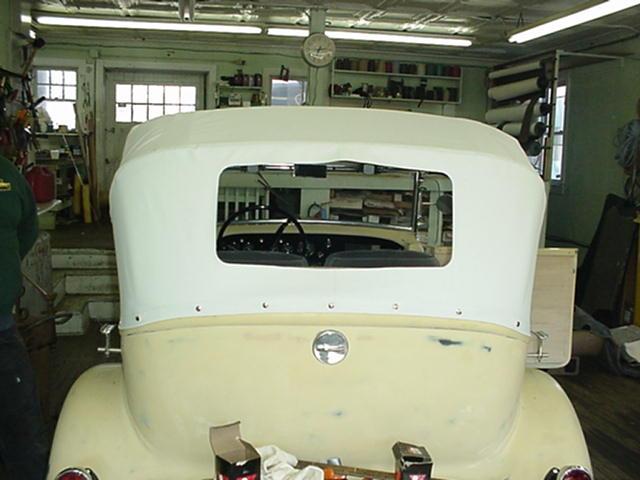 Rear view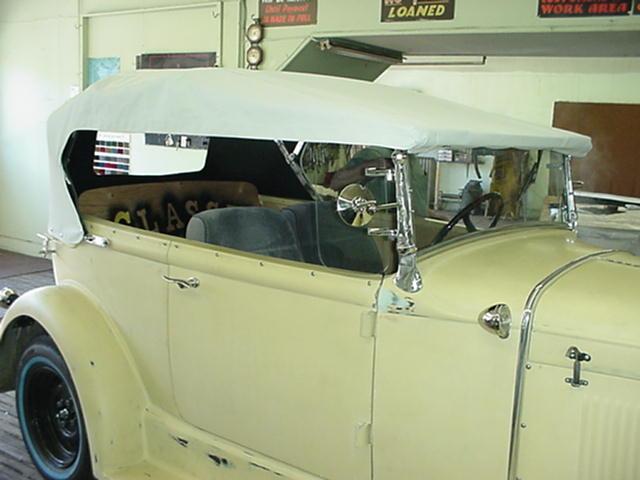 Another view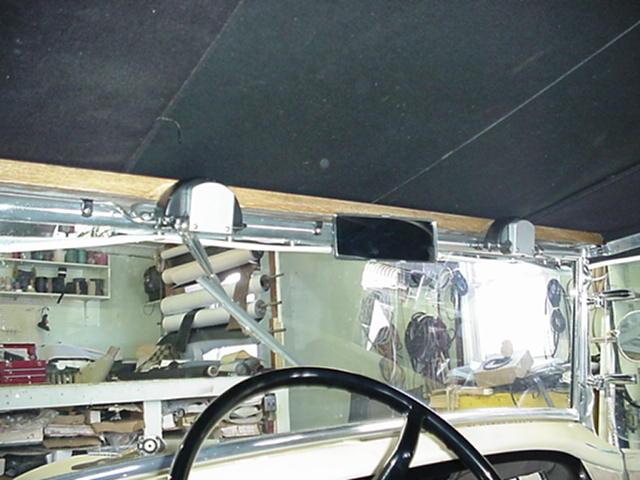 Wiper motors reversed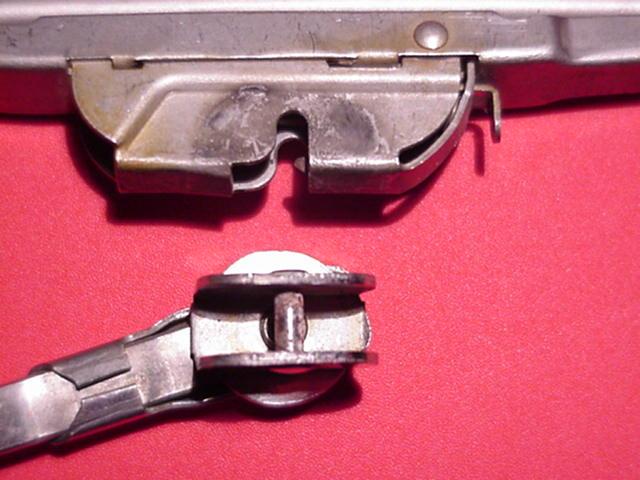 how the wiper blades are attached.
Hood Hold-down latches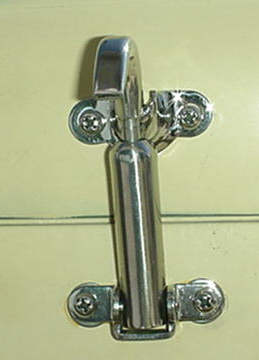 Went to a swap meet last weekend and bought the part of the hood hold down clips, the part that goes on the hood. They are a lot like jeep ones if not exactly the same thing Then I ordered the Model A replica hood hold down, also in stainless steel from Macs. I had to remove the rivet and reverse the way they were put together and reused the rivet, not easy to do. I attached a picture of one that I assembled for a test. I am very pleased with the way it looks. A very nice improvement from the ones that would have been painted.

More on PAGE 4