Restoration of car 144
Page 4
Car 144, a 1966 Phaeton is undergoing a complete restoration in 2001
by its owner, Fred Johnson in New Jersey. Below are documented more
parts of his undertaking. We thank him for sharing! Feel free to contact Fred
if you have any questions about his restoration.
SCROLL DOWN - SEVERAL TOPICS ARE ADDRESSED IN THIS RESTORATION
Click here to return to Page 3 of this restoration
Adding pin striping to the side
.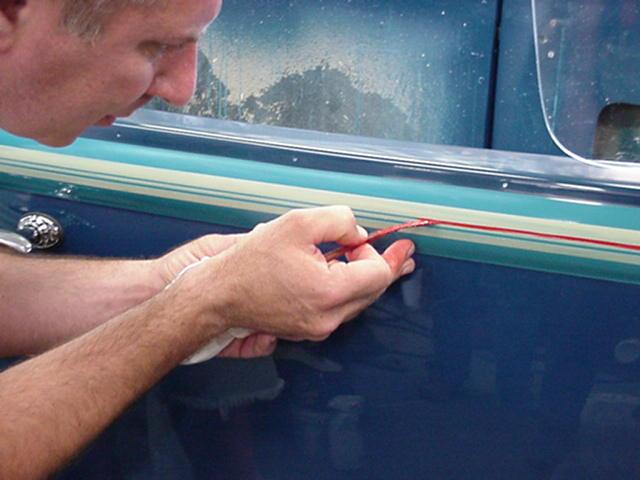 Mark putting on paint and as soon as he goes to the next panel I would take tape off. Paint has to be still a bit wet when this is done, otherwise it could pull the paint off.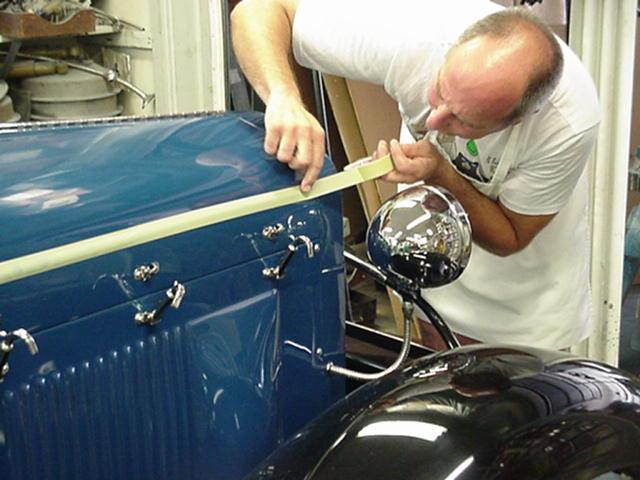 Applying the masking tape for pin striping.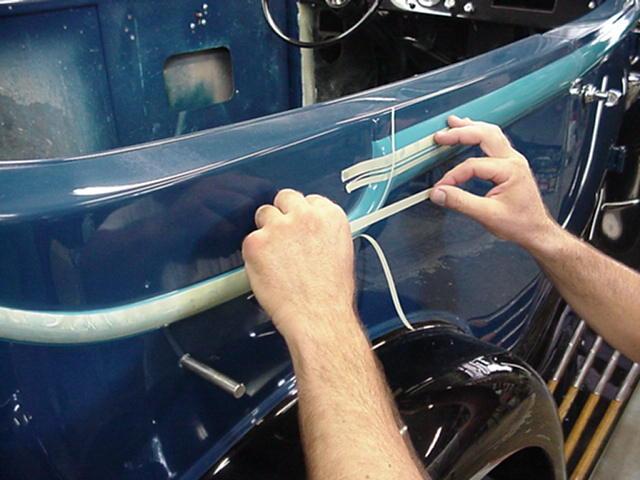 Tight curve being taped over rear fender.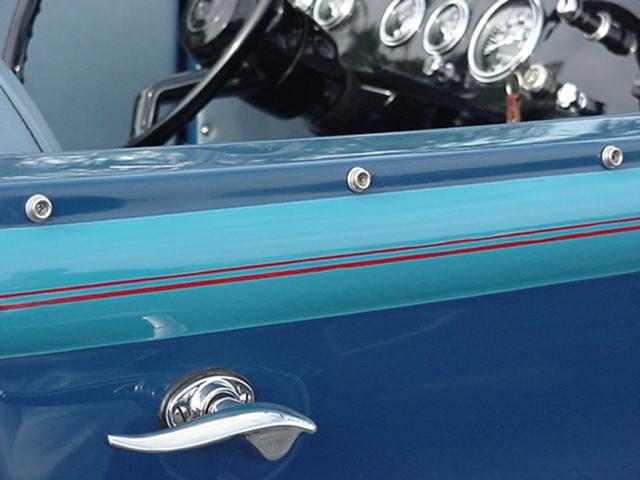 Thin red accent striping in the light blue band.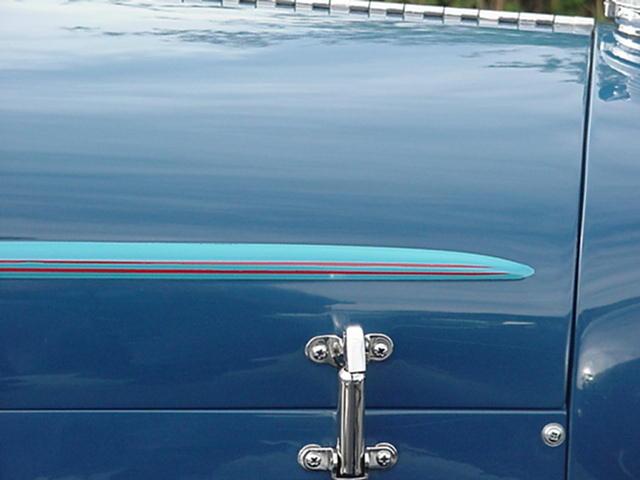 Striping on the hood -- Fred added the raised trim area on the hood. This "belt" did not extend to the hood on the original car.
Reproduction VIN tag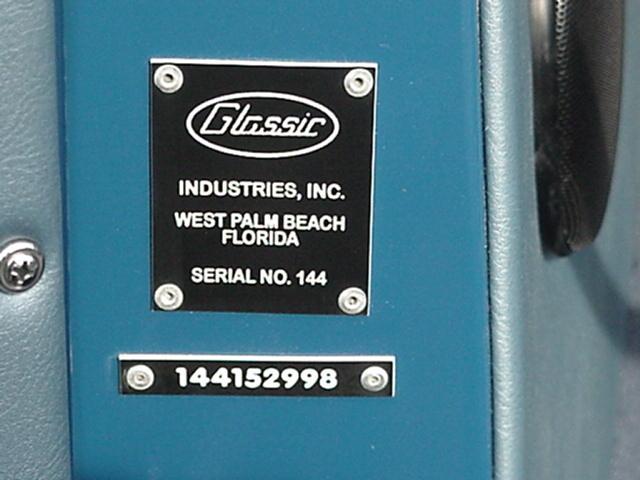 A picture of the nameplates which "Laser It Engraving" made for me.
He uses engravable plastic. His web site is http://Laserit.com For the purist it wouldn't be exactly right but it adds a nice touch to the finished product - The second plate consists of a "made up" serial number to satisfy the state of New Jersey, which couldn't relate to a three-digit serial number.