Tee Shirts, Caps, Logos and so forth.
1
Buy logo items from the store that I set up on the web. Most of the money goes to the Cafe Press (the vendor) but I get a small "profit" per item which will be used for website maintenance and costs.
Click one of the pictures to see items similar from CAFE PRESS.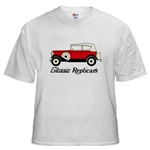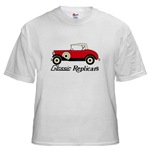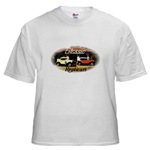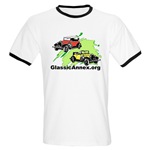 See also Embroidered Patches and Hats
2
Below are larger dot-per-inch pictures for use making your own tee shirts with your color printer and special heat transfer paper available at computer stores. They worked fine on my tee shirts (although you DO have to experiment some with the transfer heat and duration -- prepare to waste a few tee shirts till you get it right). Let me know if you have any other suggestions.
PROCEDURE TO DOWNLOAD THESE PICTURES - Right click the small picture and then choose "save TARGET as". -- if you select "save PICTURE as" you will get the tiny thumbnail picture, not the high resolution one.