GlassicAnnex
Car 265 found as a for sale car 5/2005
The car pictured here was on Classic Car Trader Online, and since it was near my home in Florida, I went and looked at it and took these pics. The car is unusual in that it had a 1970 to 1972 TOYOTA engine and transmission in it. It was owned by a man who had bought it to fix up but who had had medical problems that kept him from doing the work. He was asking $6,500 for the Glassic AND an old pickup truck with a 350 Chevy engine and auto transmission. He had hopes of dropping that engine in the Glassic.

The owner was not familiar with Glassics, and had some misconceptions that he had gotten from the previous owner in Northern Florida. The car needs a lot of work, but is a true "rat rod".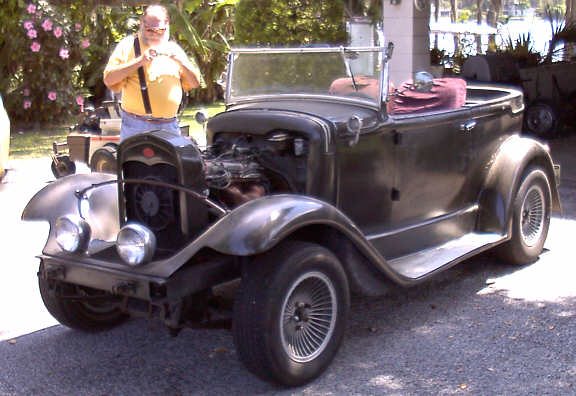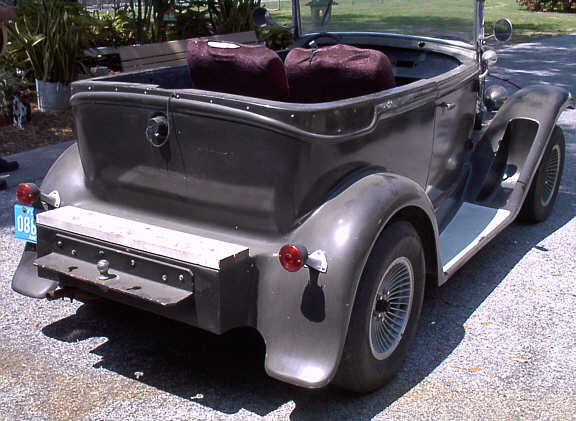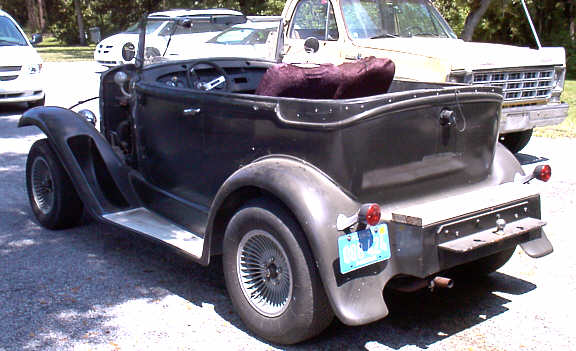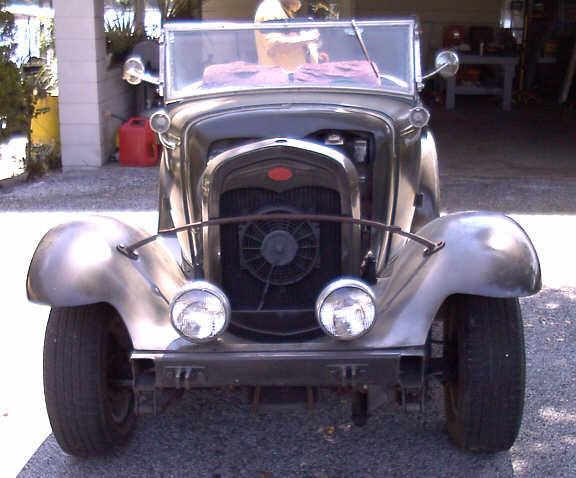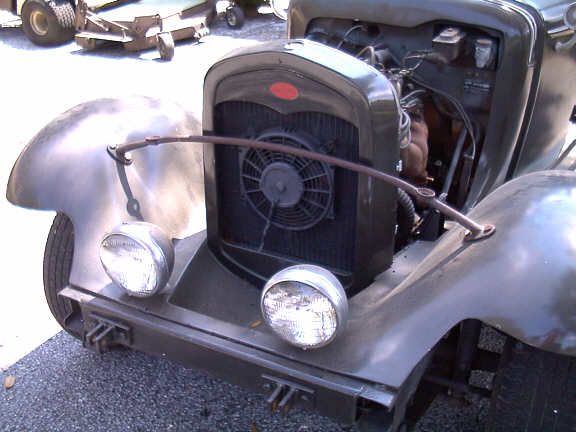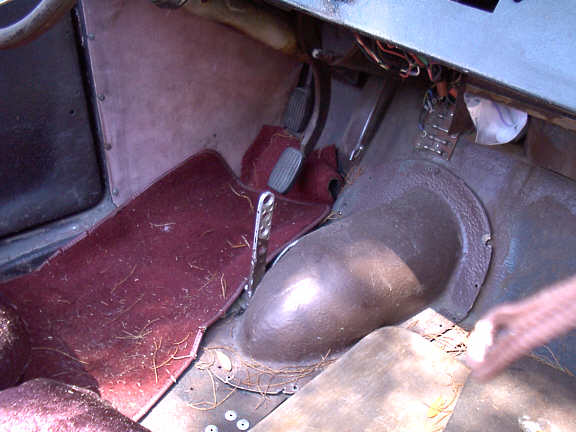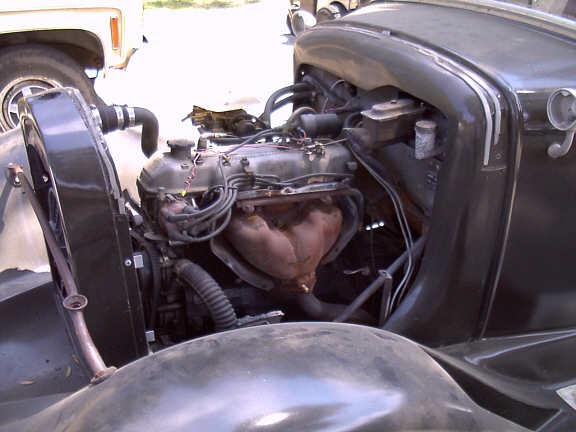 Previous owner had quickly installed an old Toyota engine and transmission he had in stock
the motor mounts stuck out of the compartment on the sides a bit.