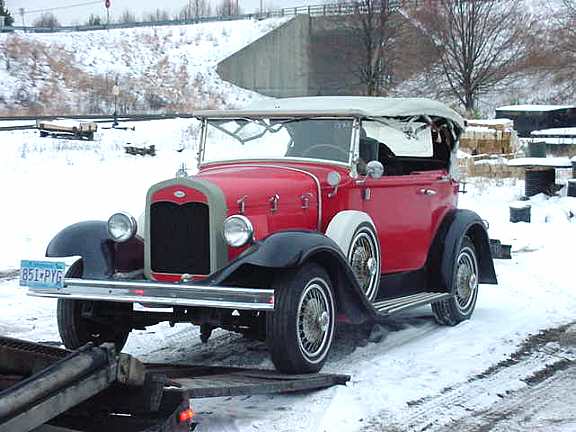 In Dec., 2006, the new owner, Bev, in Vermont wrote:
I bought this car after it was auctioned on Ebay. I was next lowest bidder. It's on it's way to northern Vermont as I write this. Plan to have a lot of fun driving it around the rural countryside!
On December 6th, the car arrived to a Vermont welcome. Brrrr.