The Glassic fans gather around JJ's car in the rain.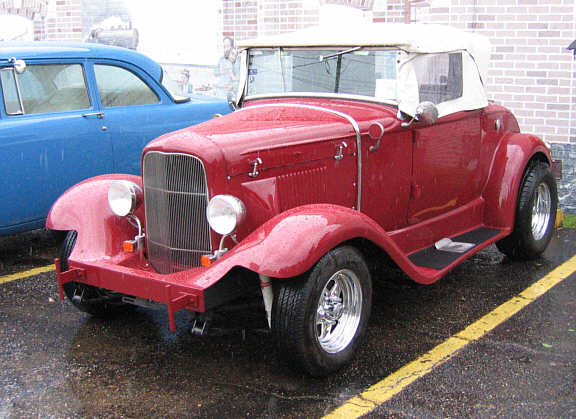 Note the front nerf bars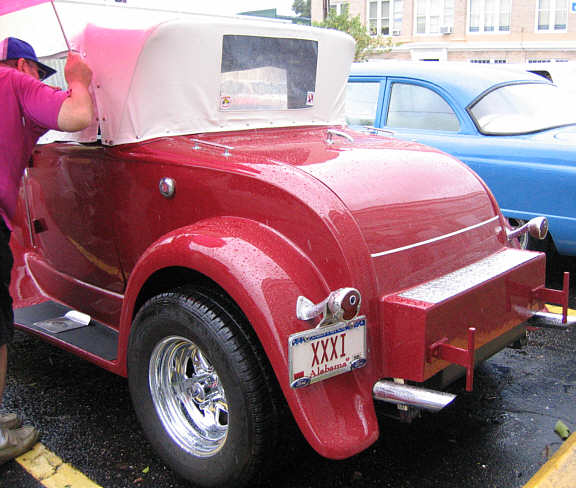 License plate !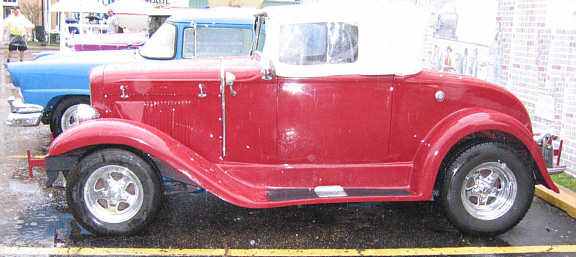 Fender spare tire wells removed. Door poppers instead of knobs.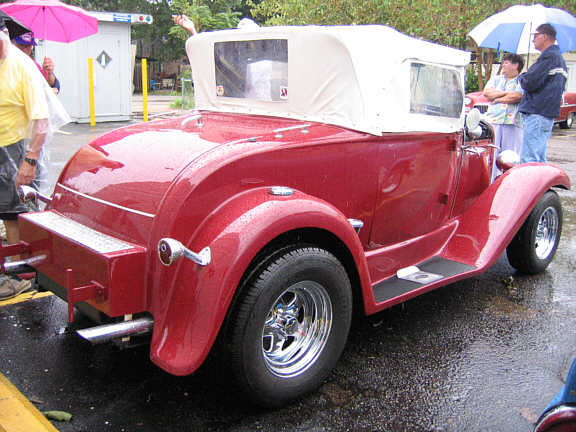 Where's the gas filler? (see next picture up - or down)
32 grill shell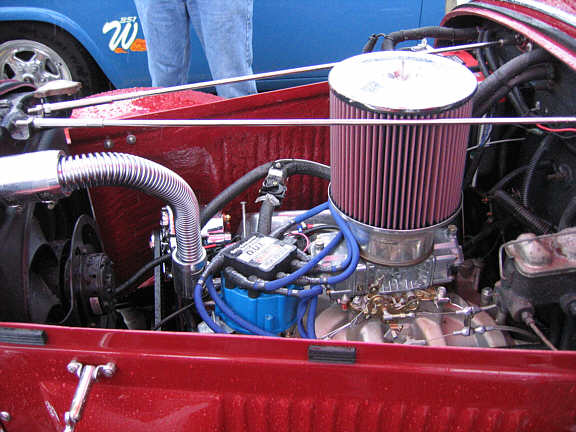 352 engine, huge air cleaner, upgraded ignition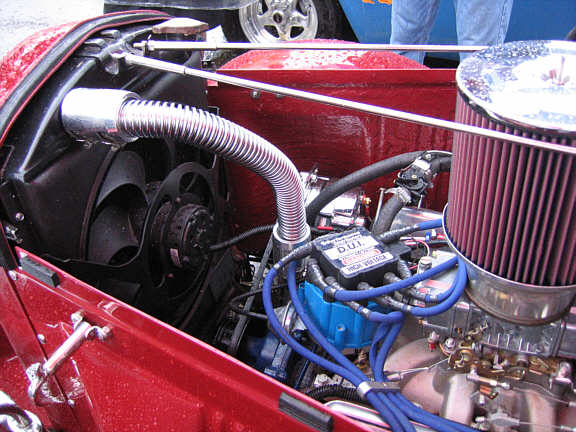 '32 4 row radiator (or is it 6 row?) and fan
bar to hold radiator steady.
no headlight bar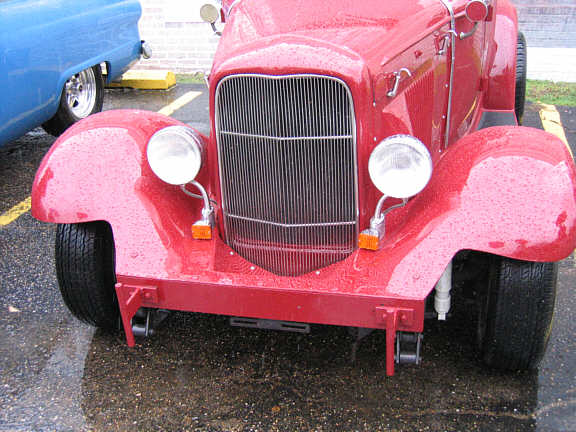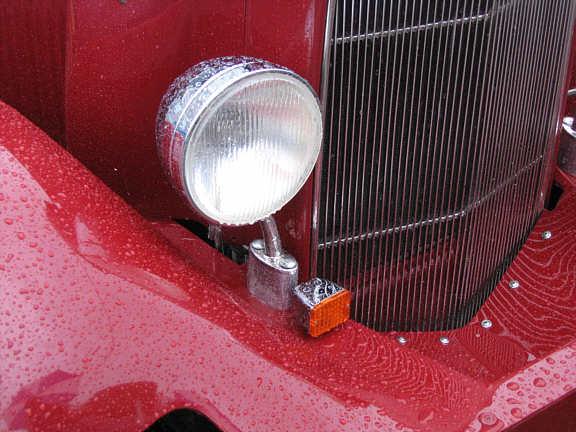 Step plates on running board and for rumble seat.
Side curtains needed on this rainy day.