Reunion report by Wayne, the organizer of the 2018 reunion.
Another great annual gathering of Glassic vehicles and friends at the Paquette IH (International Harvester) Museum in Leesburg Florida.
Sunny, 70 degrees mid day, with twenty attendees, plus onlookers.
Seen with Wayne and David Willkomm in the first picture, Joel and Linda Faircloth, once again, graced us with their presence. Joel answered many new questions about the production details of the cars by his company and brought some more pictures of production back in the day.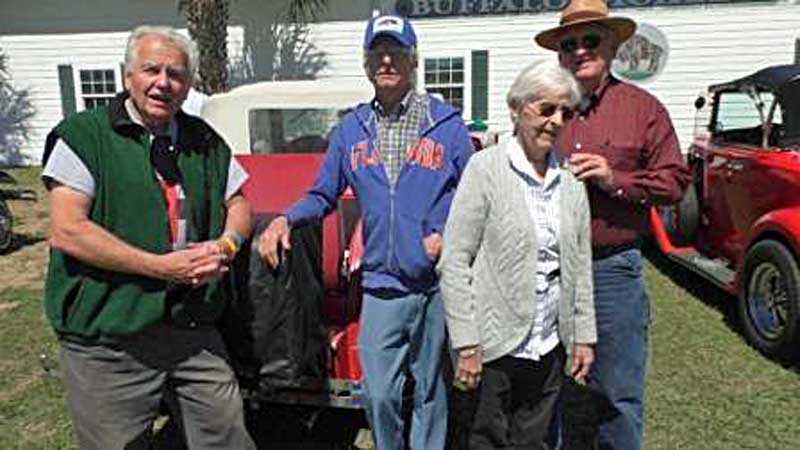 They brought snacks to enjoy with drinks which tided the group over and after the catered lunch and museum tour. In the other picture,
Phyllis Davis, Brian, and Peggy Wiswell front the row of four Glassics at the event. Other Facebook postings tell the tale of enjoyment by all present at this get-together. Thanks to all whom came and helped make it so special.