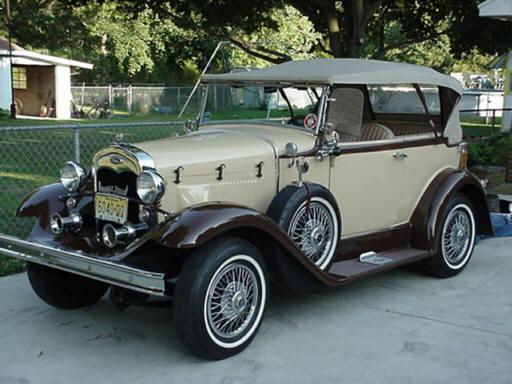 An early Glassic from 1966. Later cars used a Model A type bumper.


Earlier Glassics used 4 cyl International Scout engines and standard (stick shift) transmissions.

Later cars had 302 Ford V-8 engines and mostly automatic transmissions.

A quick way to identify a Glassic is the hood latches on the TOP of the side panels. Shay and real model A's have those at the bottom.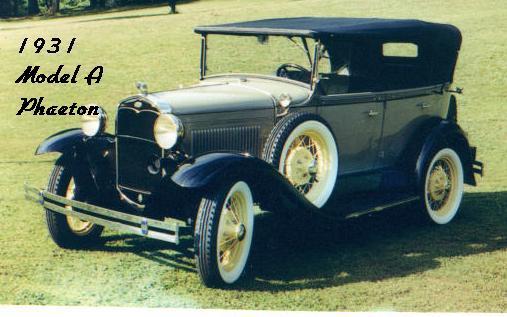 A 4 - door -- Glassics are all 2 - door cars.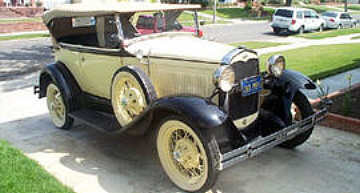 Glassic was modeled after this -- a real 1931 - 2 door Deluxe Phaeton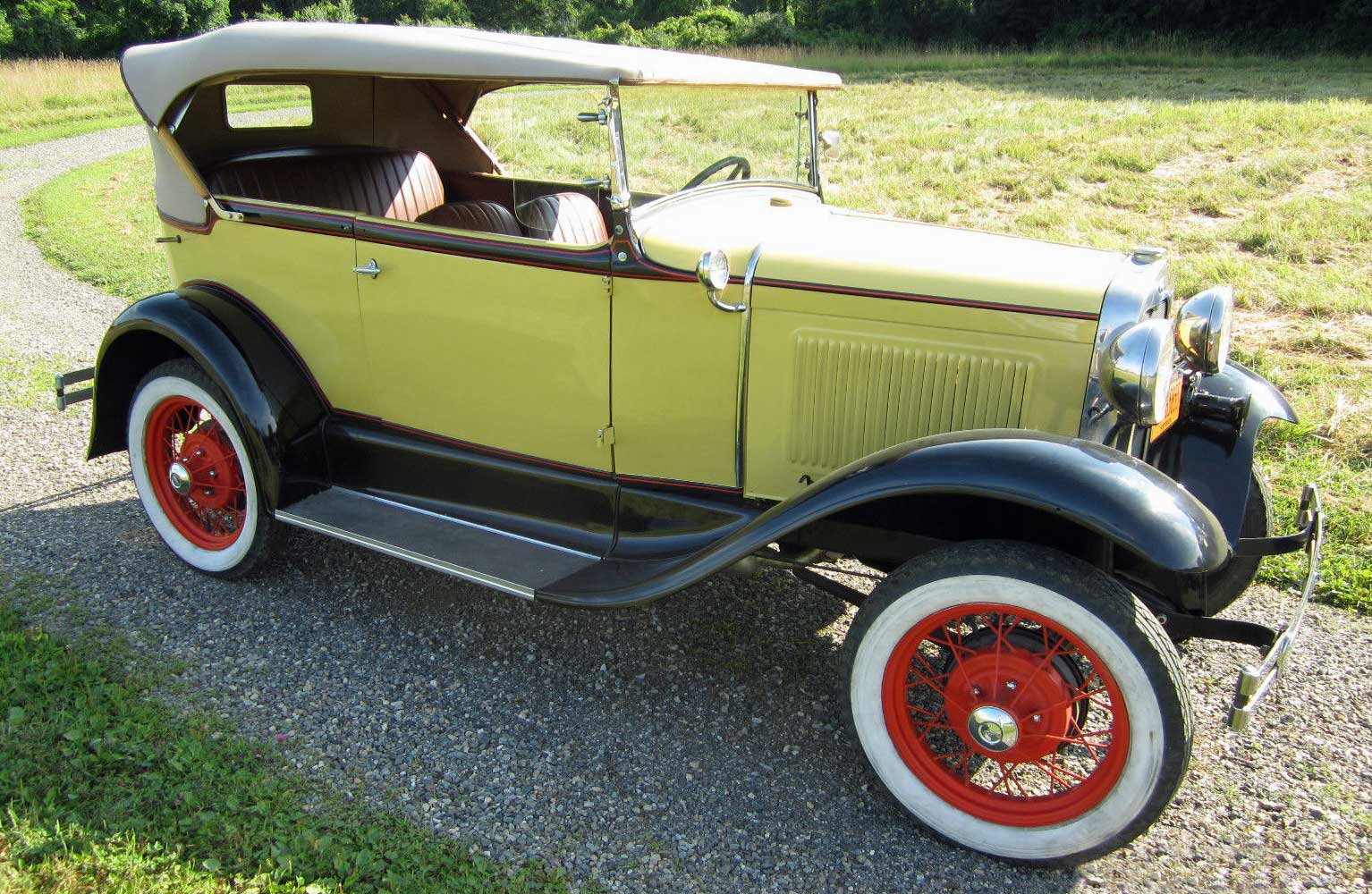 A real 1930 Deluxe Phaeton, click for a larger view.
Real Ford Phaetons. A fairly rare body style for the original Model A's.
Visit the Shay website for more Shay info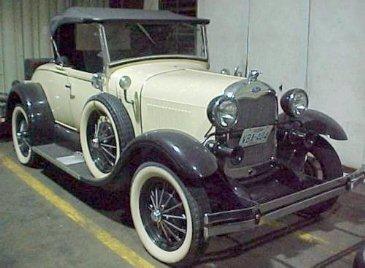 A Shay Roadster. Glassic made Phaetons, Roadsters, and a few pickup trucks. Shay made Roadsters and Roadster Pickup trucks.

Shays all had Ford 4 cyl engines, and some stick shift and some automatic transmissions.

Shays are more faithful reproductions of real Model A's. - which includes their faults - narrow doors, limited seating room, fear at high speeds.

There were around 5,000 or so Shays to about 1500 Glassics made.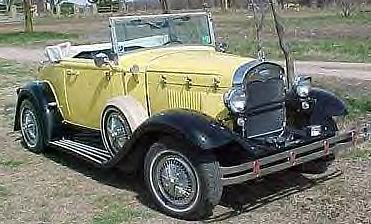 A Glassic Roadster. Wider doors and more seating room were sacrifices to authenticity, as were contemporary wheel and tire sizes.

Glassics were made of heavier fiberglass and feel more sturdy. Shay has a bigger network of owners and fans.

Both types of replicas seem priced similarly in 2008 - with Glassics possibly a bit more expensive at the upper price end.